ABOUT LABORATORY 5
Laboratory 5 was formed in 2010 when Max|Static from the UK approached Norwegian electronic artist Technomancer about doing a project together. From the beginning the concept has been simple: Make whatever the f#ck we want. In early demos our style was a mix of industrial, EBM and trance but in 2012 we decided to reboot the project when we signed with the label Sub Culture Records and our debut album Rise Of The Machines was released in December 2012 showcasing our new drumstep style, influenced greatly by cyberpunk and sci-fi. Our visual artist Tatchit is also the one responsible for the artwork of our albums.
THE MEMBERS OF LABORATORY 5: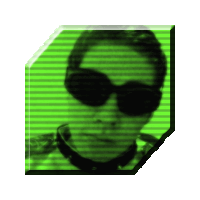 MAX|STATIC - FOUNDING MEMBER OF LAB5
REAL NAME: J.S. Brindle BORN: 1985 SEX: M LOCATION: UK
HOBBIES: Music Production, Photography
INTERESTS: Music, Cyberpunk/Sci-fi, Rave, Gasmasks, Goggles
INFLUENCES: Zone Tripper, Carpenter Brut, Technomancer, Grendel, VNV Nation, Assemblage 23, Retrowave, 80's
MUSIC STYLES: Aggrotech, Darkelectro, Horror, Sci-fi, Rave, EBM, Trance, Chiptune
TOOLS: Korg Gadget (iOS-iPad) + addons, Electro-Harmonix V256 Vocoder

Click the profile image for more info...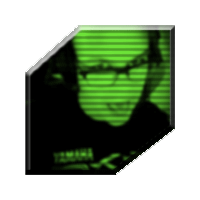 TECHNOMANCER - THE OTHER HALF OF LAB5
REAL NAME: Alexandria "Alyxx" J. Digre BORN: 1988 SEX: FT LOCATION: NO
HOBBIES: Music, Visual Design, Game Design
INTERESTS: Cyberpunk, RPG's and nerdy stuff
INFLUENCES: Prodigy, Pendulum, Skrillex, Nero
MUSIC STYLES: EBM, synthpop, drum'n'bass, dubstep, retrowave, chiptunes
TOOLS: FL11, reFX Nexus 2, NI Massive, Vengeance Sample kits

Click the profile image for more info...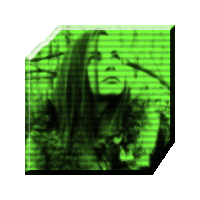 TATCHIT - OFFICIAL LAB5 ARTIST
REAL NAME: Nichole Berry BORN: 1992 SEX: F LOCATION: US
HOBBIES: Artwork, gaming
INTERESTS: Music, nature, chickens, surrealism, realism, fantasy
INFLUENCES: Art masters, concept designs, music, nature
ART STYLES: Semi-Realism, Hybrid
TOOLS: Photoshop CS5 and CS6, Bamboo tablet, Win7

Click the profile image for more info...